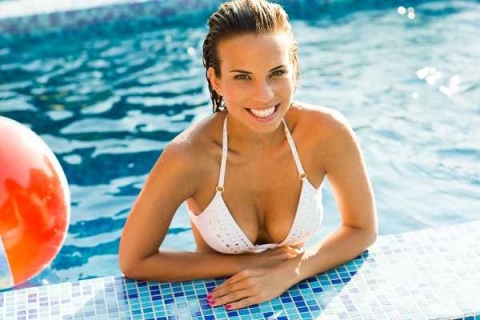 Breast Augmentation
By Kung Plastic Surgery July 31, 2020
If you have been struggling with body image issues, plastic surgery can help you get the shapely figure you've always wanted. As techniques and technology have improved, procedures have become less invasive with minimal downtime. The high volume of breast augmentation surgery has pushed the industry to create better, faster methods that have greatly improved safety and results.
The Benefits of Breast Augmentation Surgery
Women may seek out breast enhancement surgery for a variety of reasons. Common requests include adjusting a size discrepancy between the breasts or restoring fullness lost during pregnancy and nursing. Even a small mammoplasty enhancement can make a world of difference when you look in the mirror and see a more symmetrical and lifted shape.
It is a good idea to talk about your goals and expectations with a trained plastic surgery team. They can create a customized breast implant surgery plan to make your dreams a reality. When you receive breast augmentation, you can enjoy:
A better-fitting wardrobe
Improved self-esteem
Restoration of ideal breast shape after pregnancy or significant weight loss
Enhanced appearance
If you've ever dreamed of having larger or more symmetrical breasts, enlargement surgery could be the answer. Whether you want to go up a cup size or several, a professional surgeon can tell you about your options and let you know what to expect pre- and post-surgery.
How is Breast Lift Surgery Different?
A breast lift won't change the size of the breasts. During breast lift surgery, the focus is on re-contouring, firming, and reshaping the area for aesthetic appeal. A breast lift is the removal of extra skin and tightening of the tissue around the area. Many women consider having a breast lift if they experience significant changes from:
Pregnancy or breastfeeding
Weight fluctuations
Hereditary problems with sagging skin
The natural aging process
In contrast, augmentations and reductions are the commonly requested procedures to increase or decrease the size of the breasts.
Cosmetic Surgery and Breast Reconstruction
If you have experienced a mastectomy to treat breast cancer, you can benefit from breast reconstruction surgery. Breast reconstruction treatment rebuilds what was lost so that both your natural breast and your restored breast match. Some alterations may be needed on your natural breast so that your completed reconstruction looks natural and flattering.
Is Breast Augmentation Right for Me?
Every person's experience is unique, so you will need to speak with a professional and review your medical history and goals. Dr. Kung is a board-certified plastic surgeon with a career spanning over two decades. He is a trusted resource for patients seeking breast augmentation in Chevy Chase, MD, and Washington, DC. We use the latest techniques and prosthetics to ensure you have optimal results.
To find out if augmentation is a way to enhance the look of your bust line, schedule a consultation with Dr. Kung. He will address all your questions and help you make the right decision on your plastic surgery treatment. Our team welcomes breast lift patients from Chevy Chase, Washington, D.C., and the greater metropolitan area. Contact our welcoming office today to schedule an appointment!